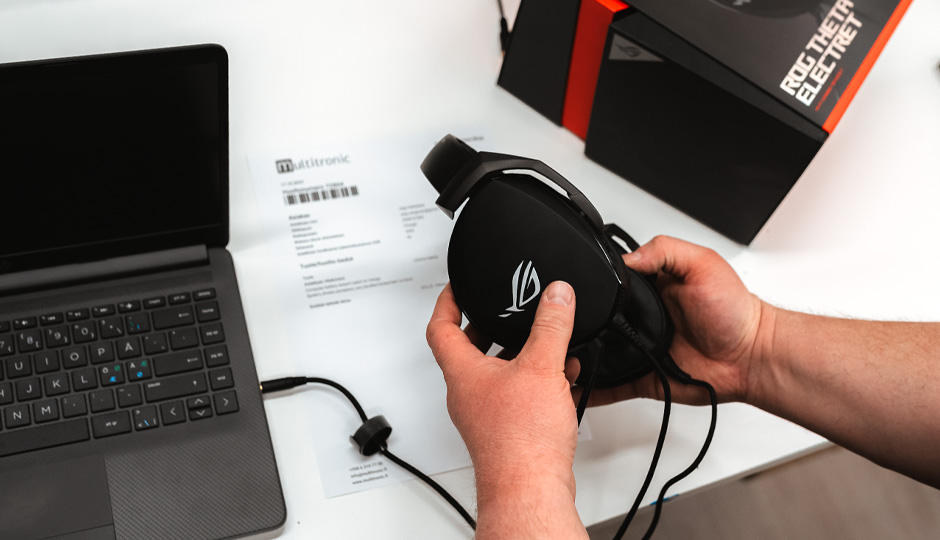 Warranty
Customers have the right to send products for warranty service free of charge during the warranty time. On this page you will find the warranty terms & conditions and instructions on how to start a warranty claim.
Warranty conditions
You can receive warranty service for all products purchased at Multitronic. To get warranty service you need to fill out a form (click here) and describe the issue you experience with a product.
Before sending product for warranty, make sure you don't have personal data stored on it and make sure you have a back-up of the device data. In some cases you will be offered a new replacement item, so your personal data will be erased.
Warranty period
The product warranty can be found on the product page in the specifications. Most manufacturers offer a 12-month warranty. The warranty period counted from when the product was shipped from our warehouse or sold from the store. If a product doesn't have a specified warranty time on the product page, you can contact customer support to get more details. Warranty time passes to the new owner if you sell your product to a third party, but the period is counted from the initial product delivery date.
Open-Box products (Bargain Corner)
For open-box products, we offer a minimum of six-month warranty. For example: If you purchase an open-box product that was initially purchased a month ago, and has a 12-month manufacturer warranty, you will have remaining 11 months warranty for that product. If a product you purchased was opened 7-12 months ago, you will get a 6 months warranty.
Multitronic PC
When you purchase a Multitronic PC from the configurator you get a 24-month warranty for the product as a whole unit. Each component installed has own warranty depending on the manufacturer's term e.g. 12-months for the processor, 24-months for the graphics card.
Warranty process
To start a warranty service, you need to fill out the form. Your contact details will be retrieved if you have account on our website. Each warranty case is connected to product serial number. You can find one on the product box, product body or in the settings of the device. If a product does not have serial number, just leave this field blank.
Describe the issue as detailed as possible: what, when, where, how and under which circumstances the defect occurred. After you submit the form, you will receive instructions how to proceed forward.
During the warranty service, product will be checked in accordance with the customer's fault description. For unjustified warranty returns you will be charged for the delivery and handling cost.
Warranty service time
Depending on the manufacturer, service time can range between 10-15 business days when the product has arrived at Multitronic. Select products sold at Multitronic should be sent abroad for repairs because not all manufacturers have authorized service premises in Finland. Thus, warranty service can take a longer time.
Not covered by the warranty
You need to be careful with any electronics device, because certain defects cannot be covered by warranty. For example: Careless use, Static electricity, Thunder, Power outage, moisture and physical damage, extreme operating conditions.
You cannot modify manufacturer's firmware, do overclocking on components, use product for different purpose that stated in the product instructions e.g. mining.
Apart from that, you take full responsibility for security aspects of the products. If device gets a virus, hacked or locked by third party you will be rejected from the warranty service.
Questions or concerns?
If you have any questions or need help, don't hesitate to contact us. You can call our customer service number or send us an email. Our professional team will be happy to help you and answer all your questions.
Contact us
Our customer service is open on weekdays from 09:00 to 17:00.
By phone: +358 (0)6 319 77 00
By email: info@multitronic.fi