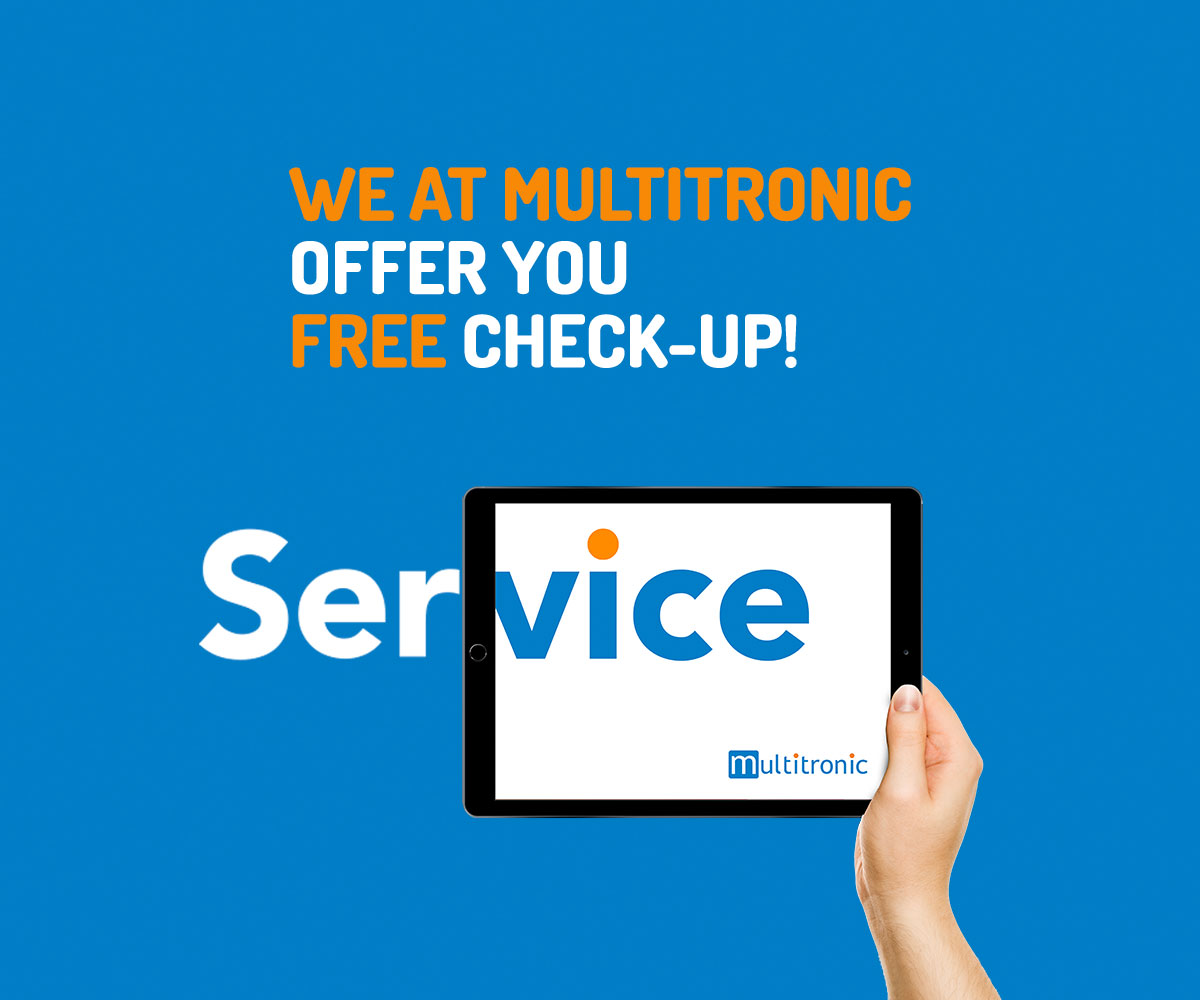 Service
Free Troubleshooting
It is important to us that you can get solutions to any computer or phone problems without it costing you anything. That is why we always offer you free troubleshooting. You can bring your computer, phone or tablet to our stores, and we will seek out the problem and give you advice on what to do.
Trust
We have done professional service for more than ten years and we're trusted by many customers. All our service specialists do regular practice tests from different manufacturers to ensure that you get professional repair service. At any of our Multitronic stores, we provide a complete repair and upgrade PC service. Every iTronic store offers Authorised Apple Service, as well as full warranty service.
Transparency
Every customer who brings in their device for repairs gets a link to access the service tracker. Inside he can find information about the current stage of the service, agreement and all the contact details.
Warranty
If you would like to obtain a warranty case for a product purchased from Multitronic, please proceed to this page.
PC service
Repairs
We repair all kinds of PC and Mac damages. For example, we can change a broken screen of your notebook, fix networking problems, change the notebook shell and many others. If you accidentally spill water on your keyboard, it doesn't mean that you need to say goodbye to your notebook. After we run diagnostics, we can tell you exactly what the problem is and how much it costs to fix it.
Upgrade
At Multitronic, we offer you the possibility to upgrade your PC. If you feel that your computer or laptop is slow, we can upgrade the components, so it runs faster. In many cases, a simple change of an old Hard Drive to SSD or increasing the amount of RAM can give a significant boost to performance. After a free check-up of your device, we can tell you different ways how to improve the performance.
Software installation
We can help you install different kind of software: operating system, antivirus, office package and VPN. At any of our stores, you can purchase software packages you would like to use, and our service department can install it.
Assembly
Besides upgrading PCs, we also assemble computers. That means that you can purchase any components and we can assemble them. The assembly packages include a compatibility check as well as full testing process to ensure that everything works fine.
Price examples
| | |
| --- | --- |
| Device troubleshooting | 0€ |
| Installation of Anti-Virus, Microsoft Office, etc. | from 39€ |
| Installation of a component, printer, scanner, etc. | from 39€ |
| PC Data recovery and backup | from 99€ |
| Preassembly of PC | 99€ |
| Backup and full reinstallation of PC with all updates | 149€ |
Find us here:
Apple Authorised service
As an Authorised Service Provider, we provide a complete warranty and out of warranty service at all our iTronic stores. Direct partnership with Apple allows us to provide the customer with genuine spare parts, qualified, trained personnel and service time limits set by Apple. At any of our iTronic stores, you can repair or get warranty service for iPhone, iPad, Mac, Apple Watch, Apple TV, selected peripherals and all Beats products.
Besides regular service, we also offer customers a swap option. Meaning, that if your device has broken, we can replace it with a new one at a certain cost. You can find more information about the Apple service on the iTronic website.
Find us here: